Not Your Typical Flame Retardant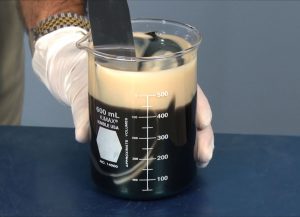 You'll Wish Every Thermally Conductive Compound Was This Easy To Use…But you won't have to… because 50-3152FR has everything you look for in a Thermally Conductive Potting Compound.
See for yourself – Check out our new VIDEO.
Features:
Easy to use (1:1 mix ratio)
Easy to pour (low viscosity)
UL Listed for meeting 94 V-0 non-burning standard
Offers fast heat dissipation
Has low shrinkage during cure
Tough and resilient providing extra protection for shock, vibration, and thermal cycling
Ideal for use with meter mix equipment
Comparative tracking index (600 Volts)
DOT non-regulated
RoHS and REACH Compliant
Antimony free
Watch the VIDEO to see highlights on this new Potting and Encapsulating Compound. Subscribe to our YouTube channel to see upcoming videos.
Samples may be requested by emailing Sales@epoxies.com.